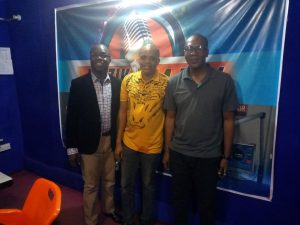 Discussing "Lassa Fever and Research" this am at UNIZIK Radio, 94.1 FM. The yearly fire brigade approach to Lassa Fever epidemic in Nigeria is unfortunate. Governments and private sector should invest in Lassa fever research. At Nnamdi Azikiwe University, we are looking at drug discovery (repurposing) and rapid diagnostic test, with support from National Research Fund. Together, Nigeria can defeat Lassa fever virus!
Lassa fever is an acute viral haemorrhagic fever, which is transmitted through direct contact with the blood, urine or other bodily secretions of an infected person or through exposure to the urine or faeces of infected rats.The Nigeria Centre for Disease Control (NCDC) is leading the response to the Lassa fever outbreak in collaboration with State Ministries of Health and local government health departments.
WHO is supporting the response with a focus on strengthening coordination, surveillance, laboratory testing, clinical management, community engagement, and measures for infection, prevention and control.
"The sooner treatment is started, the greater the chances of survival for patients," says Dr Wondimagegnehu Alemu, WHO Representative to Nigeria. "So it is absolutely crucial that we get patients as early as possible to the treatment facilities."